Being someone who is so fascinated with pop culture and the goings-on surrounding it, there's a question hat's been linger in my head for quite some time. When reading or watching something, and I find myself intrigued by the way a character is written (be it good or bad), I wonder who the writer is.
This brings up the question; in terms of female characters, are women the only ones who can truly and accurately create well-written ones?
I think the answer is obvious; no.
There are many writers of both genders who succeed in creating realistic and fleshed out female characters.
J.K Rowling is a wonderful female example of a writer who crafts wonderful characters. Hermione Granger, the usual example, is not alone in terms of her character strength. She was the brightest of her age, instrumental in the series in her wits and strength (remember when she punched Malfoy in the face?)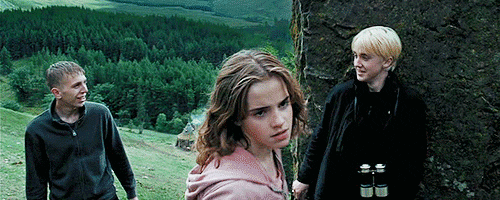 We all wanted to punch him in the face but no one could've done it with the feminine fury Hermione packed her punch in.
But Hermione isn't alone. Lunda Lovegood proved her worth, along with Ginny. Both aided in the Battle of Hogwarts. And while Ginny in the movie was fairly useless, she provided the comfort of a maternal figure for the main character. It is these roles the women take up aiding the protagonist that make them such strong and substantial characters. They are each important in their own right.
(Photo: Imgur.com)
Joss Whedon is a textbook example of a writer, whose female characters are particularly well-structured. Although I believe he tends to be fixated on emotionally vulnerable women who seem to be light as a feather, they are still well crafted because his talented writing creates reason for the vulnerability.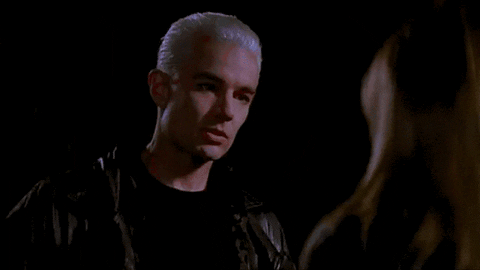 I love this scene so much
Buffy Summers, Willow Rosenburg, (and I could go on and on about the ladies in this show) from Buffy the Vampire Slayer, Penny from Dr. Horrible's Sing Along Blog, Sierra from Dollhouse, and River Tam from Firefly are but a few of the massive groups of his best characterizations.
Author writers who construct characters well due to their emotional investments in the stories their creating?
Janet Burroway
Toni Morrison
K. M Weiland
John Steinbeck
James Scott Bell
J. D Salinger
(Photo: Reddit)
Now, I'm not necessarily saying all of these writers create great characters all the time, after all, everyone fucks up once in a while. But they understand the basic construction of a fleshed out character, and don't exclude females from those constructs.