I think it's pretty obvious (by now) that I don't post all that often. I've said it before and I'll say it again, life happens people!
But to be brutally honest, I think I am going to be taking a break from Comic City Sirens.
Okay, okay, I don't actually feel that way about this blog at all. I love this blog! But before you can say, why so serious, I'm going to say that in all honesty, I kind of have to leave this blog.
For now.
There are a few reasons I'll be taking a break, and while none of them are anyone's business but my own, I figured I'd share a couple.
The first reason being I am going to be starting up a pretty high maintenance job, and based on the consistent text messages I've been receiving, I'm going to be needed A LOT. (I don't blame them, I'm great, I am a great bartender and hostess, I get it). Money is important and while I love writing about what I love (that being women and women in comics), I love money a lot more than that!!!!!!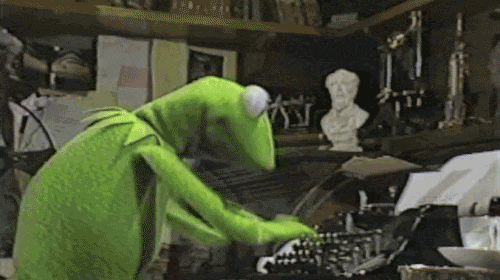 The second reason being I am actually working on a book right now. Yes, you read that right. I am writing a literal book, a novel, a big ass, long ass fictional book! This is something I've been working on slowly and in all honesty, I'd rather take my time off work focusing on the book that has a chance of being published.
I do hope to come back to this blog at some point, but for now, if you're interested in hearing what a woman has to say about the world of comic books, please check out Gotham Geek Girl. She has wonderful content and posts far more frequently than I do!
Remember, this isn't goodbye; just see you later.